Hanvey Mobile Grooming Vans will exceed your expectations!
Click Here for Grooming Vans
Click Here for Grooming Trailers
or see videos for both below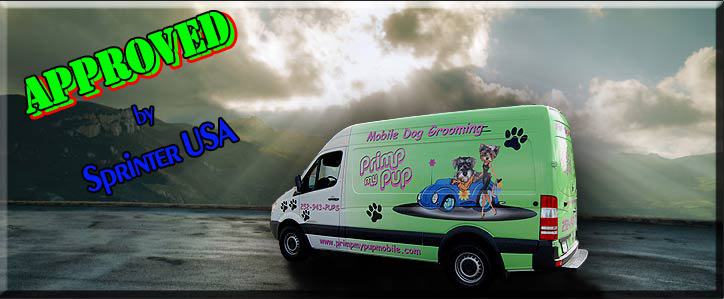 Video Below - Hanvey Sprinter Grooming Van
for dog grooming.

Video Below - Hanvey Cat Mobile
for cats and Medium to small dog grooming.
Video Below - Grooming Trailers




Of Course! It's a Hanvey!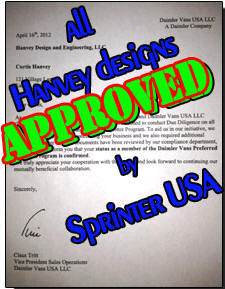 Visit Hairvac.com to learn more about Hanvey Grooming Equipment for your shop or your mobile grooming van.
Copyright 2013 Hanvey Engineering & Design, LLC
Hanvey Main Menu Page / Hanvey Sprinter Grooming Vans / Grooming Trailers / Hanvey Mobile Medical Labs / Grooming Equipment for Shops and Mobiles / Groomers Community(GroomersNetwork.com) / Grooming Stainless Steel Tubs / www.expeditervan.com / www.goexpediter.com
Terms used in this website: mobile Pet wash, mobile dog wash, mobile cat wash, groom vans, mobile grooming van, mobile grooming truck, groom van, groom vans, video of grooming van, video of mobile grooming vans.
____________________________________________________________________________________
Grooming Trailers
Due to a server issue we are temporarily including more information about our trailers below...

Hanvey Mobile Grooming Trailer

Some people say a picture is worth a thousand words.
What is a Hanvey HD video worth?



Of Course! It's a Hanvey!
Mercedes Benz APPROVED our van designs.
Hanvey Trailers are built to the same high standards!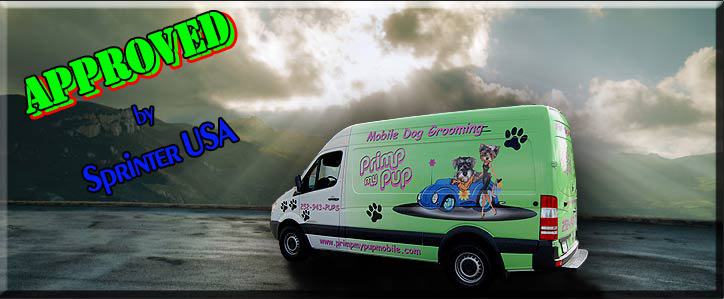 Pricing
(Print this sheet and fill in options to calculate your price)
Hanvey Grooming Trailer
6x10 Trailer
Prices and product design subject to change without notice prior to "Purchase Contract". All taxes and shipping costs are the responsibility of the buyer. Buyer pick-up assumed. Shipment is available (call for quote).

Description

Price

Included

Hanvey Grooming Trailer
10' x 6' Toy Hauler Trailer
with no rivets on surface

$19,828

$19,828

Taxi Vac Clipper Vacuum System

Included!

Standard

Integrated,

Hanvey Hi "V"

Dryer

Included!

Standard

Electric Table

Included!

Standard

Link Interval Positioning System, "LIPSystem

"

TM
Included!
Standard

Central Housekeeping Vacuum System
Included!
Standard
"

Sure-

Seal"

Wall/Flooring

System
Included!
Standard

One Forced Air Sky Light Ceiling Vents

- 3 Speed

, Reversible

Included!

Standard

Standard Grade Stainless Steel Tub

Included!
Standard

Storage Cabinet with Drawer

Included!
Standard
24" x 60" Rear Storage Counter
Included!
Standard
Passenger Side Window
Included!
Standard

Double Swing Door Rear Access
Included!
Standard

Fresh Water Tank - Warm Water Fill 45 Gallon Water System

Included!
Standard

Drain Water Holding Tank - 45 Gallon w/ Tub Drain Pump.

Included!
Standard

This trailer is powered by "Shoreline" or hook up to optional Honda generator on the trailer's tongue. Includes external plug-in power receptacles on front of trailer for easy access for plugging into optional generator or outlet at the dog owner's home.
Included!
Standard
Bathing Beauty Hydro Massage Bather System
Included!
Standard

OPTIONS...
Want to go Beyond "Loaded"?


Upgrades and additional options

Custom Stainless Steel Grooming Tub w/ Little Dog Bathing Shelf Upgrade

add $1798

Custom High Quality Exterior Graphics Designed Just For You!

Call For Quote

"Quick Swap Out"tm Spare Pump Kit including 1 Complete Water Pump Module with brackets and connectors

$136

Back-up Hot Water Heater (Electric

)

2.5gal. Very Fast Recovery(

This price include the water heater, all required wiring and outlets and a switch to allow operator to turn off when desired.

)

$876

Honda ME 4000 Generator (tongue mounted with all connection cables required exterior power ports to connect power to the trailers power center)

$3942

Dryer Turbo Booster increases force another 50%-60% (Included additional outlet, air switch control and all mounting hardware installed)

$329

100% Aluminum Frame Upgrade

Upgrade Trailer Main frame and body frame from painted steel to 100% non-rusting high strength Aluminum that never requires painting

$3228

Estimated Total Unit Cost
(Add up all prices noted above to get your Hanvey trailer price)

(less Shipping/Tags/Title/Taxes/Fees)
\
Trademark ownership notice* For comparisons found throughout our website, brand names have been used to assure accurate descriptions of competitive products. Note that all trademarks (designated in the website with an " * ") are property of their respective owners. Wagntails is a trademark of WagnTails Inc. Let it be known that WagnTails is in no way associated with Hanvey Engineering and Design, LLC.. If at any time you feel inaccurate information has been given to you by any competitor, about us or our products and you would like verification of "real" details, contact us at Info@hairvac.com and we will give you "Real" details in writing. Also ask them to do likewise, in writing. It is our goal to assure accurate information concerning current and past competitive systems and system designs but let it be known that product designs are changing rapidly due to our ability to capture market share and effectively bring this market to the current state of the art in design and function. We will be updating this website as soon as we become aware of changes to assure accurate comparative information.
Prices are subject

to change without notice. Designs are subject to change without notice. All shipping costs are the responsibility of the buyer.
CH set
07/29/13